WHO WE ARE
New Moon Morris is a mixed, inclusive side, dancing a fusion of Morris styles from around England, as well as dances we have made ourselves. Our style is colourful and bold, and we aim to entertain, but most of all, have fun.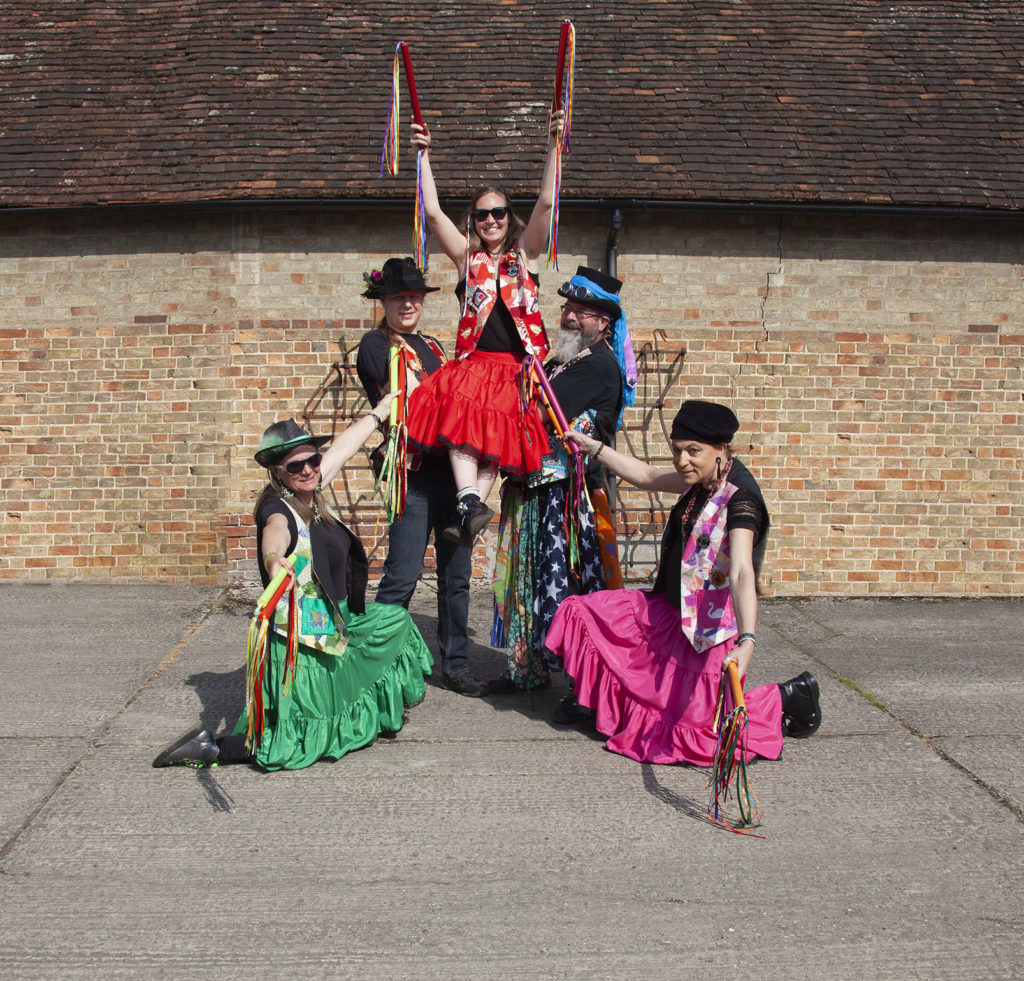 We welcome new dancers and musicians. Dancers need no previous experience, but musicians need a basic competence and a willingness to learn the tunes that we use – mostly folk based, but not exclusively. We would be happy to see musicians who play instruments that are not in the usual 'folk repertoire' – although because of the nature of Morris these do need to be portable!
We meet from 20:15 to 22:15 at the Old Town Hall, Ivinghoe, Buckinghamshire, LU7 9EP, most Tuesday evenings. We suggest that you contact us to check that we will be at practice in any particular week.
The first four weeks of attendance are free, so that you have the chance to decide if we are right for you. Afterwards, membership is £8 a month, paid by direct debit, which covers hire of the hall, insurance, membership of a Morris organisation and sundries required by the side.
One of the things that most people notice immediately about New Moon Morris is our colourful, bold kit. We use a base of black clothing, to which we add our patchwork waistcoats. Every one is unique, made by our talented seamstress to our own measurements. If the member wishes they can also choose to have a skirt fitted too – all of these are a different colour, adding to our 'jewel-bright' image. Members pay for the cost of the materials, and own the kit themselves. As an alternative to the skirt, members can wear black trousers, or a black kilt. Members accessorise with their own hats, scarves, badges, etc.
We encourage musicians to learn dances, and dancers are supported in taking up an instrument. We hold regular practices to learn the tunes, and one of our members runs a monthly open folk session (this is listed under Events on our Facebook Page). Additionally there is a 'Slow and Steady' session in a local pub for beginners and intermediate folk musicians.